High COR, Soft and added POWER
This Super egg is a non-conforming driver with added POWER.
Not only is it soft but also pursues low spin with penetrating ball flight.
High speed performance but maintains softness, also applies POWER to it.
Nice feeling high launch SUPER egg DRIVER provides a strong, high ball flight and makes it fun to hit.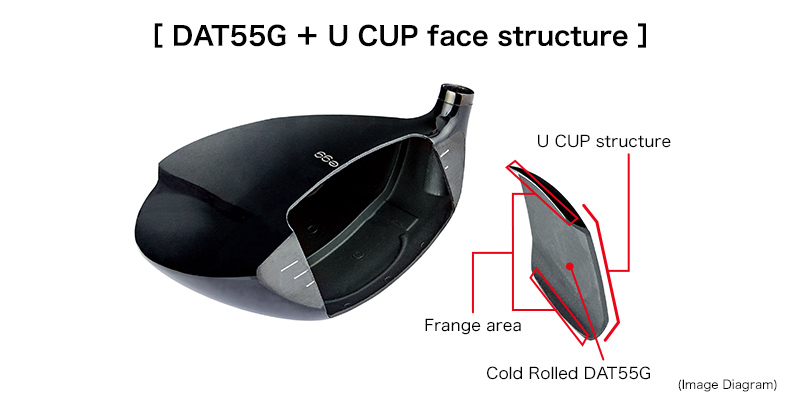 Exceeding competitor average、materializing on 「High Repulsion performance※1」
and 「Larger sweet spot area※2」.
Not only the face but also the curved top and bottom edges are attached and finished to provide higher ball speed!
*1 PRGR research
*2 High COR area... area of COR exceeds 0.83 (according to 2021.Oct. PRGR research)
COR.....measured according to the conditions defined on R&A and USGA conforming rules prior to 2016 March.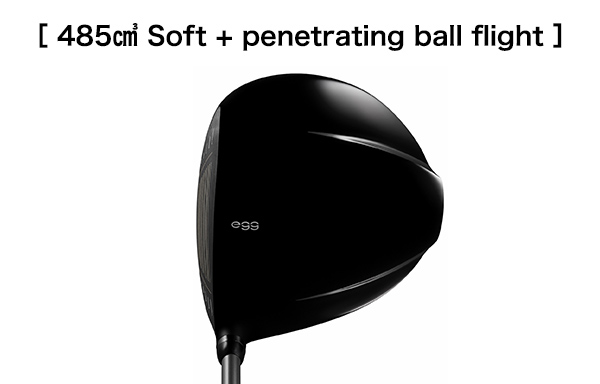 Nice feel, nice ball flight and low spin(penetrating ball flight)
Designed to hit it straight and long.
* 485㎤・・・Non-conforming (R&A rule is under 460CM3)

Bends at the end of the grip for acceleration and has a firm tip to lessen mis hits
Designed so that it bends softly during the downswing
SPEC
<Made in JAPAN><Made in CHINA>
*Non-conforming to SLE rules, Volume.
*SUPER egg driver does not conform to R&A and USGA SLE rules. See here for details.
*With original head cover (Made in China)
*Club length: determined by JGGA measurement.