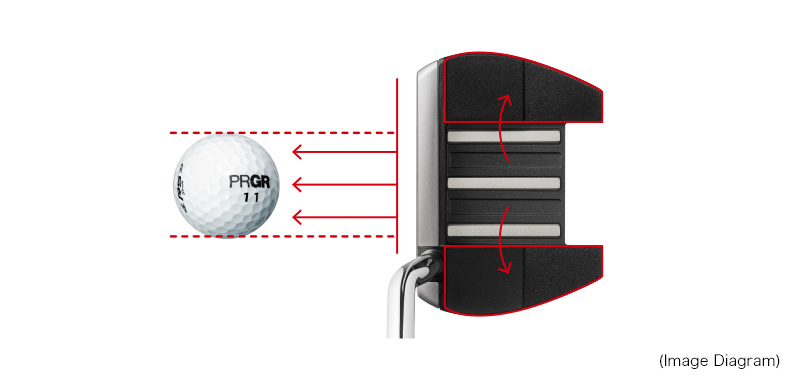 ● There are 3 sight lines on the putter. The outer 2 sight lines match the width of the ball.
The middle line should be aligned to the center of the ball to increase the probalbity of the center hit.
● Mass from the center of the putter was distributed to the heel and toe accordingly to the silver blade structure to increase the MOI.
It improves consistency on distance control and very forgiving on miss hits.