Easy and GiriGiri.
Swing through and let the ball fly.
While it has a shallow head, the RS RED Driver's face flexes considerably for a GiriGiri, high-initial-velocity design. It also has a considerably larger high-initial-velocity area. Its head with a large center of gravity angle and deep center of gravity gently holds and lifts the ball. This driver for women accelerates even further with GiriGiri.
The Speeder EVOLUTION collaboration shaft is lighter and yet swings through solidly to accelerate GiriGiri even further.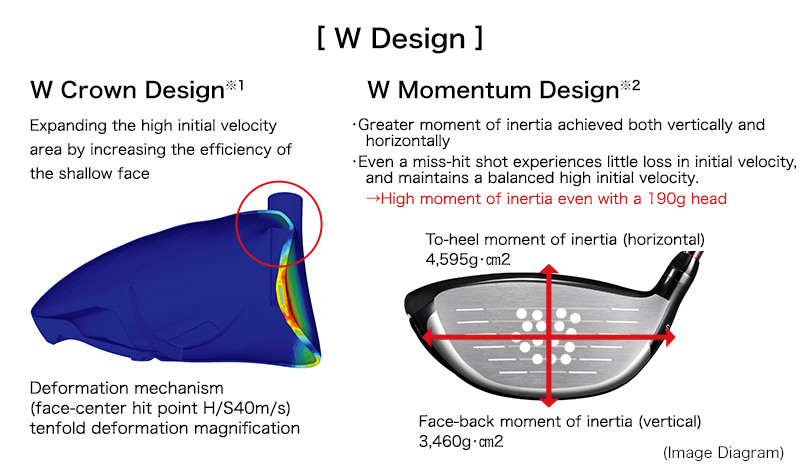 The new initial velocity area is ※150% the size of the average area of other brands',
which enables a steady flight distance.
[What is this new high-initial-velocity area?]
This is an area that provides enhanced resilience at COR 0.81 or greater by taking into account inertial moment.
*This is a calculated value based on measurements taken on a radar doppler gauge used at public organizations. Based on a PRGR study (January 2019)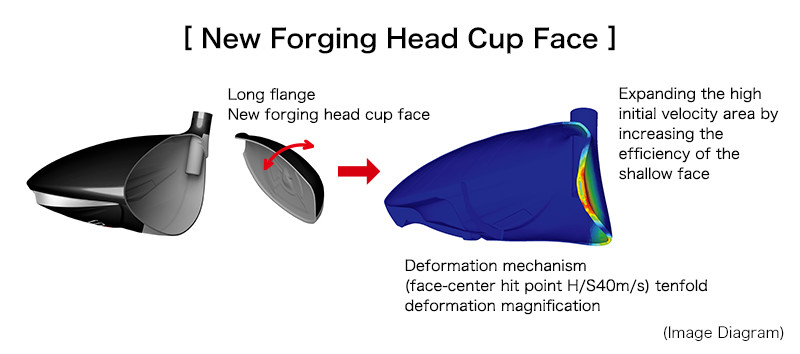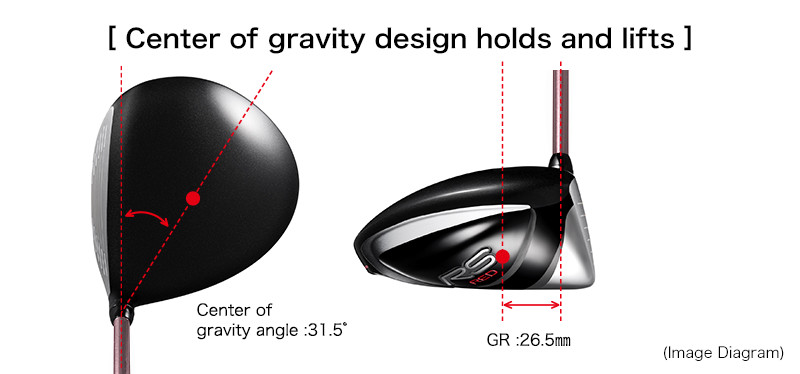 SPEC
<Made in JAPAN><Made in CHINA>
*Conforms to SLE rules
*With an original head cover (made in CHINA), a special wrench.
*Club length: determined by JGGA measurement.
Comparison of egg DRIVER
RS RED DRIVER

egg DRIVER

Shaft Specs

L (M-30)
L (M-30)

Loft angle(°)

12.5

13.5

11.5

Volume(cm3)

460

460

Face angle(°)

-1.0

-2.0

Lie angle(°)

59.5

59.0

Length(inch)

44.0

44.5

Total weight(g)

260

275

Balance

C-2.0

C-5.5

Shaft weight(g)

37

39

Shaft torque(°)

8.9

8.5

Shaft KP

H

M

Grip

Weight: 29.0, Diameter: 58, Code: None, Back line: Yes

Weight: 37.5, Diameter: M60, Code: None

Material

Face:Titanium(TP2)
Body:Titanium(Ti-811Plus)

Face:Titanium(TP2)
Body:Titanium(Ti-8Al-1V-1Mo)
Weight:8g(AL6061:2g)

Manufacturing process

Face:Forged
Body:Vacuum precision casting

Face:Forged
Body:Vacuum precision casting