Lift and let the ball fly.
A reliable iron.
Based on its "actual hitting point high-initial-velocity design," the RS RED Iron produces enhanced initial velocity near an area 17mm off the ground. This design improves the initial velocity at the points that golfers typically hit on average to increase distance. Be aggressive with a strong ball aiming for the green. Golfing becomes more fun and gentle.
The RS RED Iron is based on a super low center of gravity design. The ball will lift easily even with a #7 29° strong loft, and it produces amazing distance.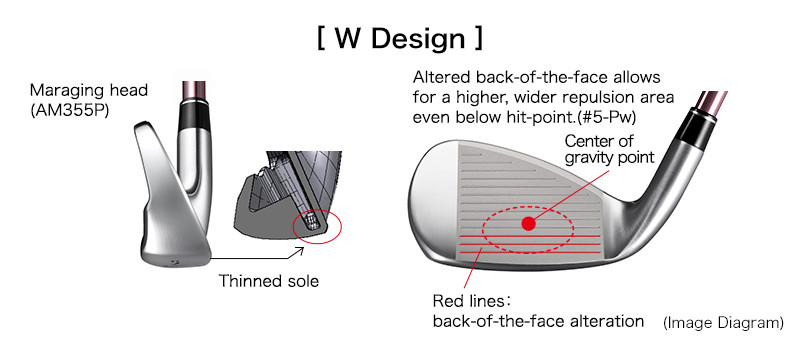 Altered back-of-the-face groove in addition to thinning of the cavity sole, allows for a higher,
wider repulsion area even below hit-point.