High Launch, simple long distance making golfer feel good
05 Irons maike golf fun
PRGR 05 IRON characteristic is a stablized head. Soft feel and high repulsion performance provides long distance making the golfer feel.
Middle, Short irons, and wedges have unified club length. simple design to eliminate miss shots.
The series has a unified design and look. Shafts are all light weight to bend easily. Speeder shaft installed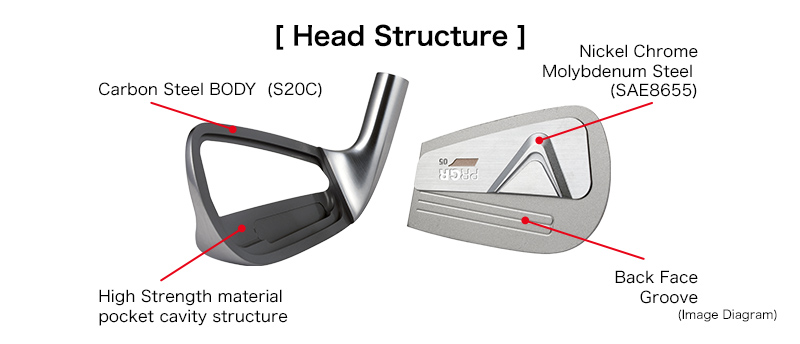 < Loft Design > Loft gap between clubs are 4-5°
< Club Length > Same club length for Middle irons, Short Irons and WG

Light weight. Exclusive to ladies increasing head speed.
[PRGR 05 IRON & LS Series Distance image]
05 irons are designed as ladies exclusive models like LS series. Providing a uniformed design.
Analyzed ladies distances in detial, and applied it to the club number setting.
Recommended to carrier golfers that define themselves sporty characteristics.