Easy to launch. Provides long distance
Longer carry distance.
LS FAIRWAY WOOD provides long distance through a combination of high launch and moderate spin rate.
Club length is 41inch, a one swing design. Eliminate miss shots with one swing. Simple & Smart !
Can easily judge distance with one swing.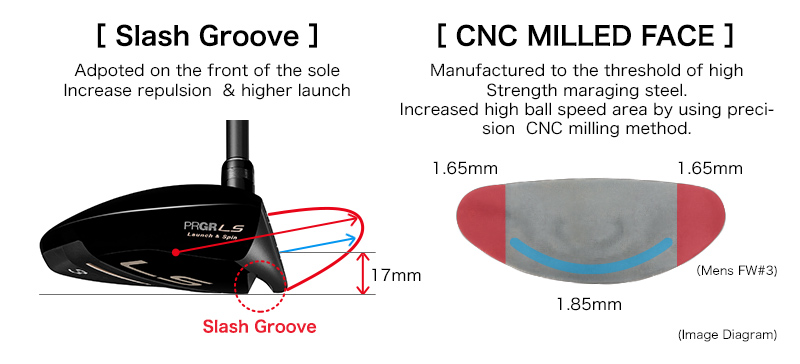 *Slave groove- Pending for patent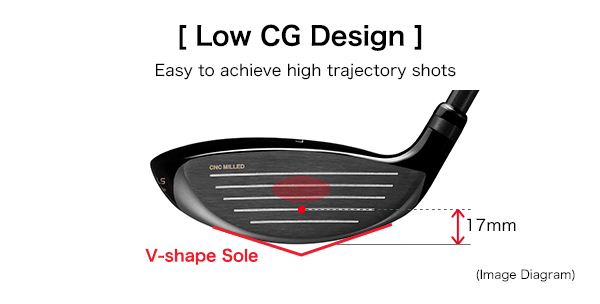 Amatuer golfers realistic impact location, to increase ball speed performance
*Amature golfers average impact loaciton is 17mm from the sole (PRGR Research)

Club length is 1 length design. Eliminates miss shots with one swing.
Can easily judge distance with one swing.
Light weight. Exclusive to ladies increasing head speed.
[LS Series & PRGR 05 IRON Distance Image]
GIRI GIRI's NEW Series LS introduces driver, fairway wood and utility, and with the 05 irons,
are all designed as ladies exclusive models. Providing a uniformed design.
Analyzed ladies distances in detial, and applied it to the club number setting.
Recommended to carrier golfers that define themselves sporty characteristics.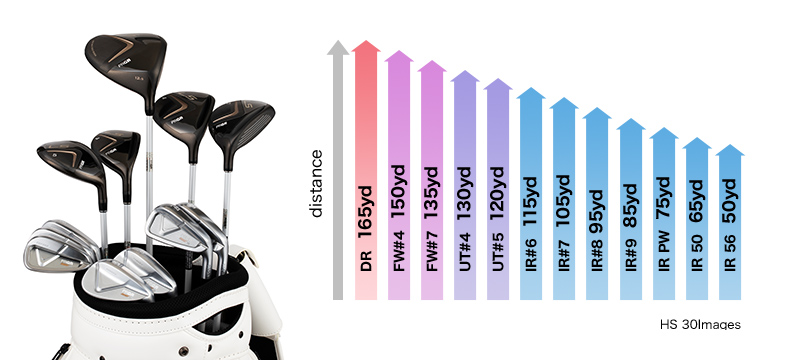 SPEC
<Made in JAPAN><Made in CHINA>
*With an original head cover (made in CHINA)
*Club length: determined by JGGA measurement.
Comparison of SWEEP FAIRWAY WOOD
Comparison of SWEEP FAIRWAY WOOD
LS FAIRWAY WOOD

SWEEP FAIRWAY WOOD

Shaft Specs

4W

7W

4W

5W

7W

Loft angle(°)

17.5

23

18

21

24

Volume(㎝3)

185

178

162

157

150

Face angle(°)

-2.0

+2.0

+2.0

+2.0

Lie angle(°)

59

60

60.5

61

Length(inch)

M-30(L)

41

41

40

39

Total weight(g)

M-30(L)

287

279

287

296

Balance

M-30(L)

C-2

B-8

Shaft weight(g)

M-30(L)

39

41

39.5

38

Shaft torque(°)

M-30(L)

6.2

5.3

5.3

5.3

Shaft KP

H

H

Grip

Weight: 33.5, Diameter: M58, Code: None, Back line: Yes

Weight: 33, Diameter: L57, Code: None

Materials

Face: Maraging steel (CUSTOM455)
Body: Maraging steel (AM355P)
Crown: Carbon (CFRP)

Face-Body: Stainless(SUS630)

Manufacturing process

Face: CNC milling
Body: Precision casting
Crown: Press molding

Face: Rolled metal, Body: Precision casting