For women golfers with a head speed of 30 m/s.
05 IRON, flying gently and simply.
Eager to hit the ball with gently and good bounce.
Of course, like an iron, it definitely adjusts the flight distance.
05 IRON, which simply realized amazing "softness" with a new concept, has evolved further.
By improving the loft and length of the club, the distance pitch between numbers is clearly adjusted.
The shaft adopts SPEEDER NX FOR PRGR that can be wielded lightly.
05 IRON with increased power and accuracy makes golf even more fun.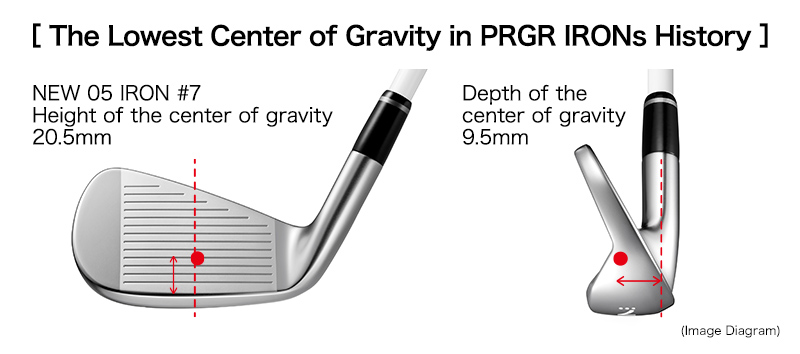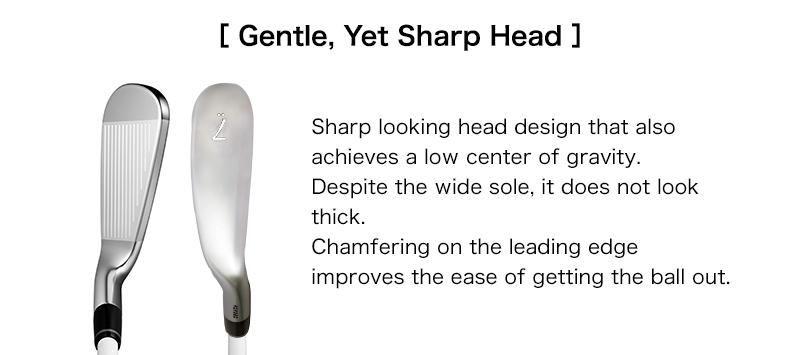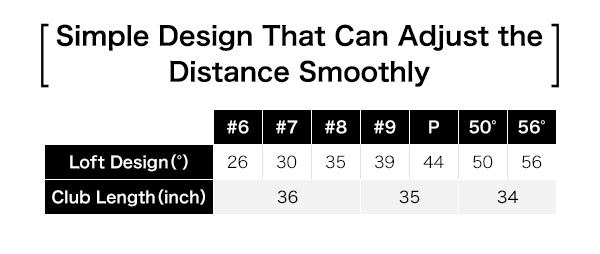 < Loft Design > Designed with 4-6° loft difference between numbers.
< Club Length > #6-#8, #9-P, and WG have the same club length.