Connect the flight of the driver firmly.
Lift and fly gently.
The new LS Series UT has a slightly oversized head with a V-shaped sole with a low center of gravity.
It can produce a smooth and high trajectory on the fairway.
In addition, 4U and 5U are unified to the same length as 38.5 inches.
It was designed to make distance without changing the swing, reducing miss shots.
Matching the new 05 irons makes golf smoother and smarter.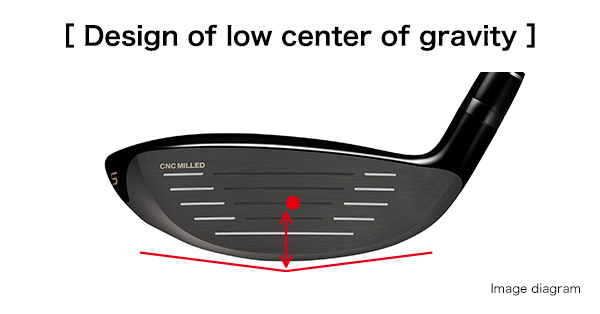 Slightly large and stable head size. The comfortable stance and gentle V-shaped sole allow for easy lifts and exits from any lie.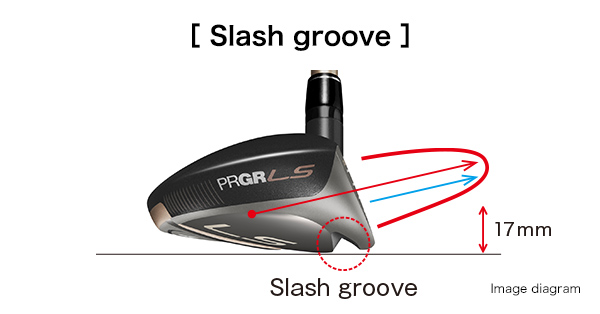 The groove of the sole front increases the initial speed and suppresses the drop in the launch angle.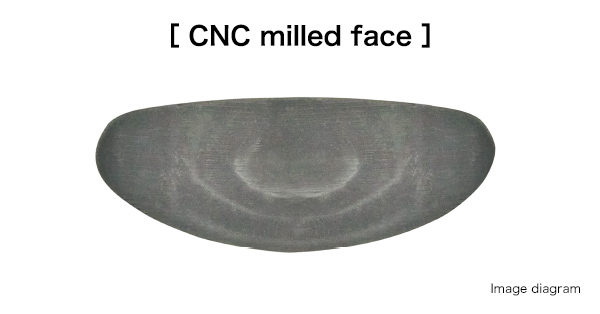 High-precision uneven thickness face with thin face periphery to improve initial velocity performance.

Swing feeling smoothly from driver to iron.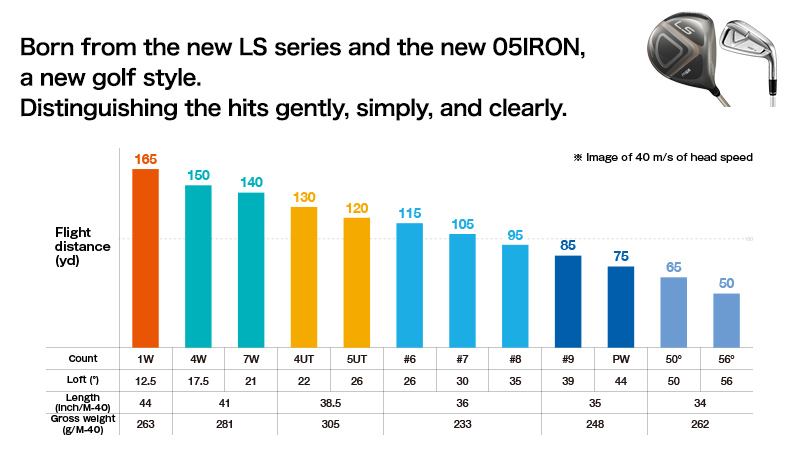 Making golf simple, smooth. For this purpose, the combination of LS series and 05IRON is recommended. Based on the smooth flying of the LS driver, FW, UT, middle irons, short irons, and wedges were grouped to unify the club length and weight. If you can clearly distinguish the flight distance with the same image and the same swing, your shot will be stable. From the 13th swing to the 6th swing, it is the beginning of a new golf.